Pamela J. Gardner
Founder, President & CEO
Connector, rainmaker, transformational leader – all are words used by people who know and work with Pam when asked to describe her. In 2003 she transformed the notion of how biotech companies and their providers collaborate to advance science into a thriving business. Her women owned business, Biotech Vendor Services, brings next-generation technology to labs, universities, and manufacturers who's mission is to ultimately save lives.
Over six years ago, she stepped it up to help unite the life sciences industry to promote sustainability across sectors and within organizations by becoming a board member of SEEDs Alliance – Science for Environmental Excellence Dedicated to Sustainability. BVS also orchestrates green chemistry and sustainability showcases and events on an on-going basis for our nationwide clients.
Prior to founding BVS, Pam was a key contributor at Electronic Data Systems (EDS) for more than 12 years. For six of those years, she was an expat in the UK and South Africa working on high profile projects related to nationwide outsourcing migration projects for major banks. Her U.S. assignments included managing the conversion of Citibank onto the EDS Check Processing Platform.
Pam has been recognized as a woman whose made an impact within the San Diego community. She was a nominee for the "Athena San Diego Pinnacle Awards" and the San Diego Business Journal's "Women Who Mean Business" award.
Pam holds a bachelor's degree in business economics from the University of Pittsburgh.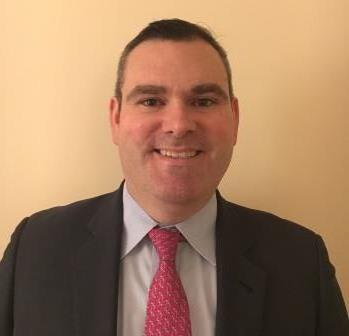 Edward McNamara
New England Territory Director

In his position as New England Territory Director, Edward is responsible for the development and coordination of BVS life science events for biotechs, pharmaceuticals, research institutes, hospitals and academics in the New England geographical region.
Edward a veteran of the investments & banking world brings with him nearly 18 years of business development experience to the life sciences sector. He has continuously had a passion for connecting and educating people. Thus, he spends a significant amount of time either hosting or attending educational networking events, along with constantly searching for exciting new technologies in the field.
In his position as the New England Territory Director Edward is responsible for the managing and orchestrating our BVS customized onsite scientific vendor speed dating showcases, seminars, workshops and symposiums in the greater Boston area up to Maine.
Edward holds a bachelor's degree in Business Management from American Intercontinental University.